Truth be told, I'm not the most conscientious in regard to skin care or using sun protection when I'm outside. I'm white, but I'm Italian. And when I get a sunburn it usually fades within a day or two. At least, that's been my experience the last 27 years. I may have had one or two really bad burns but they're usually in the beginning of the summer season and then my skin stays golden brown until fall arrives and my tan fades. Or so I thought until this month. I literally wouldn't even be writing this post right now if it weren't for my trip to Colorado over the Fourth of July weekend.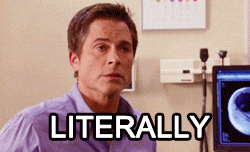 I'm born to a Swedish mother, I grew up in New York and New Jersey, and I spent every winter of my childhood playing in American or Swedish snow. But I spent my late teen/early adult life in the snow-free states of Florida and Texas, with NO IDEA how dangerous – yes, dangerous – snow could be when the sun is out. A snow sunburn can actually be WORSE than a summertime sunburn (not only do you risk sunburn but also snow blindness*). And even more so when you're at higher elevations, like hiking in the Rocky Mountains.
So now, before I get to my lessons learned and sun safety tips, I feel that as a child to a person with cancer it's my responsibility to provide y'all with some facts about skin cancer and sun exposure.
DISCLAIMER: I'm not an expert in anything related to skin cancer or sun exposure. I am including facts and statistics I have found from reputable sources with links to their respective websites. If you have a medical concern or question, please consult your physician for expert medical advice.
The most alarming thing I've read about sun exposure and skin cancer is a report from the American Association for Cancer Research. A study following 108,916 caucasian people found that those who had at least five blistering sunburns when they were 15 to 20 years old had a 68 percent increased risk for basal cell carcinoma* (BCC) and squamous cell carcinoma* (SCC) of the skin, and an 80 percent increased risk for melanoma*. Those who were exposed to the highest amounts of cumulative ultraviolet (UV) radiation* in adulthood had no increased risk for melanoma, but had a 2.35-fold and 2.53-fold increased risk for developing BCC and SCC of the skin (source).
According to Care in the Sun, a resource from Northern Ireland's Skin Care Prevention Strategy, snow can reflect almost 90% of UV radiation making one much more likely to get a sunburn (source). The risk of sunburn is aso greater in the mountains than at sea level because the atmosphere is thinner and there's less pollution to filter out ultraviolet (UV) radiation.
The Centers for Disease Control and Prevention (CDC) webpage on Sun Exposure states, "years of overexposure to the sun lead to premature wrinkling, aging of the skin, age spots, and an increased risk of skin cancer. In addition to the skin, eyes can get burned from sun exposure. Chronic exposure of eyes to sunlight may cause pterygium (tissue growth that leads to blindness), cataracts, and perhaps macular degeneration, a leading cause of blindness" (source). Peep the graph below for the breakdown of the percentage of adults who use sun protection (as of 2015) based on age and sex.
And finally, the following statistics from the Skin Cancer Foundation's website (source) are not a direct result of sun exposure, but excessive, unprotected sun exposure is absolutely, without a doubt a major contributing factor.
In the U.S., more than 9,500 people in the U.S. are diagnosed with skin cancer every day. More than two people die of the disease every hour.
More than 5.4 million cases of nonmelanoma skin cancer were treated in over 3.3 million people in the U.S. in 2012.
More people are diagnosed with skin cancer each year in the U.S. than all other cancers combined.
One in five Americans will develop skin cancer by the age of 70.
The annual cost of treating skin cancers in the U.S. is estimated at $8.1 billion: about $4.8 billion for nonmelanoma skin cancers and $3.3 billion for melanoma.
Now that I've filled your head with what I hope you found to be interesting and useful facts that also encouraged you to want to do your own additional research on sun exposure and skin cancer, here are some of the most important sun safety tips, tricks, and tidbits I've come across since returning from Colorado.
SPF ISN'T JUST FOR YOUR FACE. IT'S FOR YOUR WHOLE BODY. USE IT!
Wearing your hat backwards might look cute but it's not going to protect your face from harmful UV rays.
EVEN THE FDA SAYS THAT SPF ABOVE 50 IS INHERENTLY MISLEADING.
Higher SPF doesn't guarantee greater sun protection or grant you a longer period of shade-free sun exposure. SPF 30 blocks 97% of UVB rays. SPF 50 block 98% of UVB rays. SPF 100 blocks 99% of UVB rays. The difference between the three is negligible while all levels of SPF still only block a limited amount of the deeper penetrating UVA rays. So in reality, high SPF sunscreens lull users into a false sense of sun protection by letting them think they can stay in the sun longer than they really should, regardless of what level SPF they have on.
ONE TYPE OF SUN PROTECTION ISN'T ALWAYS ENOUGH. SPF, SHADE, & PROTECTIVE CLOTHING ARE EQUALLY IMPORTANT WHEN PROTECTING YOURSELF FROM UVA/UVB RAYS.
There's a variety of protective clothing you can use to protect yourself from the sun: UPF (UV Protection Factor) sunglasses, pants, and shirts; buffs, scarves, and bandanas; sun hats and baseball caps; even a bathing suit cover-up is better than nothing!
YOU CAN GET SUNBURNED WHEN IT'S CLOUDY AND EVEN WHEN YOU'RE SURROUNDED BY SNOW.
Filtered sunlight still exposes you to damaging UVA/UVB rays and snow can reflect up to 90% of those rays right back at ya. Trust me, I know. So let me learn ya this one and don't think you're in the clear when the sky isn't or there's snow on the ground – use sun protection.
NOT ONLY IS HIGHER SPF NOT AS EFFICIENT AS SPF 30/50 BUT IT ALSO HAS MORE CHEMICALS WHICH CAN BE HARMFUL TO YOUR BODY (AND THE ENVIRONMENT).
Most sun protection on the market today contains chemicals that are unhealthy for humans if used in excess and are actually FATAL to coral reefs and marine life, regardless of if you swim in the ocean.
To protect yourself and our marine ecosystems try to use a sunscreen without the chemicals, Oxybenzone or Benzophenone-2. National Geographic recommends readers consult the Consumer Products Inventory to make sure the sun protection products they are using are truly safe for the environment. There are five categories a product can fall under, ranging from Category 1 (extensively verified claim = GOOD) to Category 5 (not advertised by manufacturer = AVOID).
Additional sources: Environmental Working Group, National Geographic, Consumer Products Inventory
---
That's all I've got for today. I hope you found this post informative and enjoyable. I'd love to know what you thought in the comments below or hear about your worst sunburn experience. Otherwise, get outside and enjoy the outdoors! Just do it safely and with adequate sun protection! 🙂
---
Wishing you blue skies, clean water, and open trails
---
*Merriam-Webster Definitions
Snow blindness: inflammation and photophobia caused by exposure of the eyes to ultraviolet rays reflected from snow or ice | Carcinoma: a malignant tumor of epithelial origin | Basal cell carcinoma: a skin cancer derived from and preserving the form of the basal cells of the skin | Squamous cell carcinoma: a carcinoma that is made up of or arises from squamous cells and usually occurs in areas of the body exposed to strong sunlight over many years | Melanoma: a tumor containing dark pigment; a highly malignant tumor that starts in melanocytes of normal skin or moles and metastasizes rapidly and widely | Ultraviolet (UV): situated beyond the visible spectrum at its violet end —used of radiation having a wavelength shorter than wavelengths of visible light and longer than those of X-rays | Radiation: energy radiated in the form of waves or particles